e-commerce
If you haven't included e-commerce in your marketing strategy, you're missing out on a large audience waiting to tap into your product or services. Contact us TODAY to get your plan started.

mobile device
The increase in mobile devices world wide means a natural progression toward adding mobile-related technologies through the internet. Don't miss out on the opportunity to gain your market share of this vast marketplace.

sponsored ads
Monetize MySite is a unique revenue stream designed to add sponsor draws to new or upcoming web sites. As your web site rating climbs, you draw more profitable sponsor ads and an increased revenue stream.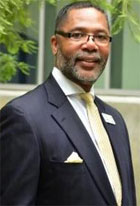 Business Opportunities
We want to take this opportunity to introduce C&G Technical Group. C&G Technical Group is a Solutions Company offering WEB – MOBILE – MERCHANT SERVICES – MARKETING & HOSTING Solutions for companies of all sizes and in all industries.
We create cutting-edge, functional, and engaging web sites that maximize online visibility and create new, intriguing ways for you to interact with your clients or customers. Here at C&G Technical Group we appreciate the opportunity to earn your business. Our mission is simple: to deliver powerful communications through the marriage of deep brand and web understanding, unique customer insight, proven technologies and breakthrough creative ideas.
I would like to request just a few minutes of your time to discuss how C&G Technical Group can improve your company's visibility, market penetration and effectiveness both online and off.
Henry L. Caldwell III – 888-852-8081
C&G Technical Group – Designing Website Solutions so Change Is Good!