The Internet Marketplace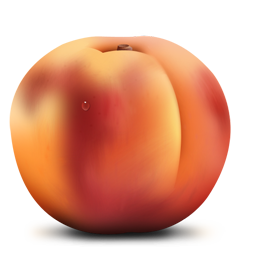 The Internet marketplace is the ecosystem that has become the new main street mall with world wide appeal and potential. The Internet is providing a quick and convenient way for merchants to target global numbers of consumers for the exchange of goods or services. Today, Internet marketing has grown into a huge industry with more and more Americans using the Internet on a daily basis to purchase consumable items. This global growth trend is not likely to slowdown anytime soon.
If you haven't included a web-based approach in your marketing strategy, you're missing out on a large audience waiting to tap into your offerings. C&G Technical Group is ready to assist you with the development and growth of your global marketing with proven web-based applications designed to attract consumers to your brand and increase your sales potential.
Applications and Tools
C&G Technical Group offers several web-based application products that perform different functions to meet your company's marketing goals and enhance your company's global exposure. Our solutions assist small to medium size companies expectation to meet daily schedules, sales projections or marketing needs.
For your company to remain competitive, your company must deliver. There's a lot at stake in your ability to respond quickly to changing needs and to meet the expectations of both internal users and prospective customers.
C&G Technical Group offers a suite of web-based applications composed of a collection of technologies and services. Our tools offer you an inexpensive way of exposing your products and services to a global audience.
eSend Marketing
eSend™ is the most cost-effective way to build and manage customer relationships. eSend™ allows you to send e-mail newsletters, announcements, and other vital communications quickly, easily, and securely.
Target e-mail messages based on interests, demographics, or custom questions
Personalize each e-mail automatically
Send preview e-mail to yourself
Schedule date and time to send your e-mail messages
Automatically track and flag invalid e-mail addresses (Bounce Management)
Export list information
Live click tracking reports for each link in your message (including who clicked on each link and when)
Track message-reads in real time
View detailed reports online or export to spreadsheet format
NetSales Builder
NetSales Builder streamlines your sales process and equips your team for more success stories. Our web-based application allows your sales team to organize contacts, schedule appointments, deliver brochures, distribute leads, generate sales presentations, and educate team members.
NetSales Builder provides your company with an effective tool in managing your contacts through-out your internal sales process. The NetSales Builder innovative web-based solution leverages the power of the Internet to help you close more sales. You can increase your company sales by 400% with NetSales Builder on your team. Successful sales people are not created out of a mold, over time they are made!
Internet Marketing Cafes
Internet Marketing Cafes is leading the way in design and implementation of Pay Per Click (PPC) and Search Engine Optimization (SEO) campaigns. C&G Technical Group can help you achieve all of your Search Engine Marketing (SEM) goals, through proven business identity enhancement package that not only increases traffic to your web site but improves customer appeal and message delivery. Communicating your business message effectively can help you turn web site visitors into loyal customers.
Did you know that approximately 70% – 85% of web site visitors are the result of searches on Google, Yahoo, and MSN's Bing? If your goal is to increase your company's Internet visibility, it is very important that your site is listed in the "Natural" or "Organic" search results on these major search engines.
It is no longer feasible to simply launch your web site and expect to be found by 1000's of search engines on the Internet today. You must develop and implement a plan to maximize your visibility on the vast expansion known has the World Wide Web.
Face Intro
C&G Technical Group is continuously growing our video technology assets by producing and authoring web-based videos with a focus on enabling your customers to actually put a face with your company. Face Intro provides your web site visitor a 3-D video experience of your product or service description.
Marketing Services!
Permission based email deliver with eSend™ Marketing
Customer prospect and training management with NetSales Builder
SES/SEO/SEM tools with Internet Marketing Cafes
Printable graphic flyers, posters, cards and bill boards
Social Media Marketing
Video compression and streaming
Give us a CALL
817.944.1786