Helping You Keep More of Your Money!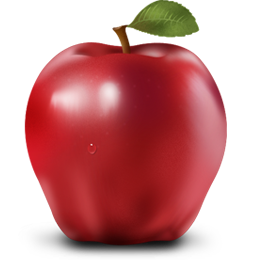 C&G Merchant Services offers card processing solutions for Mobile Merchant to Brick and Mortar companies. Our solutions are compatible with numerous banking platforms and provide a completely secure transaction processing solution for any retail merchant. Discount rates as low as 1.73% for Retail, MOTO Merchant, or Mobile Merchant. Merchants can accept all major brands of credit cards.
C&G Merchant Services suite of products and services is designed to reduce payment processing service costs and improve the day-to-day payment acceptance experience for small to large size businesses. Whether you are a new business or already have a merchant account, our consultants can work with you to make sure you have the most cost-effective merchant service solution for your business.
C&G Merchant Services
One solution does not fit all. C&G Merchant Services understands that our merchant customers need a payment processing partner with special knowledge of their industry, their competitors and trends that affect their businesses.
Transaction processing and payment processing technologies are not a business category for C&G Merchant Services. Our unique approach to specialized transaction processing is based on market experience gained through our partnership over the years and working with our clients in their specialized business categories.
Healthcare Industry
C&G Merchant Services works with specialists in dental, orthodontics, vision, veterinary, emergency, pathology, radiology, obstetrics, cardiology and general practices.
eCommerce and Internet Industry
Whether you specialize in direct marketing, catalog, mail or telephone order, e-Commerce, business-to-business, any other eCommerce business, or emerging markets like the public sector or utilities, we can provide a customized payment processing program to meet your unique needs.
Public Sector
C&G Merchant Services helps public sector customers such as day care facilities and education entities create timely cash flow and collection systems by offering multiple payment processing solutions.
Municipal Governments and Utilities
C&G Merchant Services, through our in-depth industry knowledge, partnership strategy and innovative processing solutions, can provide a specialized approach to transaction processing for public entities. Our team will tailor a transaction processing program for your city that can facilitate bar-code scanner, card-based, online e-Payment and by-phone payment solutions.
Apply TODAY!
Accept ALL Major Credit Cards
INSTANT ACTIVATION of your Internet Certified Merchant Account
Real Time Processing Payment Gateway
Virtual Terminal for key entered Mail Order/Phone Orders Sales
Integration to hundreds of shopping carts & software systems
eCheck Processing available
Online reporting and real time transaction management
All funds deposited into the checking account of your choice!
American Express & Discover processing upon request
Need Equipment and Supplies, no problem!
Give us a CALL
214-206-1167
Merchant Services
A credit card merchant account for immediate transaction processing.
Secure, encrypted, SSL (Secure Socket Layer) for secure online transactions.
A Web-based terminal for easy processing of credit card payments over the Internet.
Accept Visa, Master Card, American Express, and Discover.
All funds are promptly wired into the checking account of your choice.
Convenient online reporting and management of your transactions.
24 hour support 7 days a week.
Competitive Rates.

"I have had the pleasure of knowing and working with Henry for more then five years and have found him to be professional and friendly. I first met Henry when I was part of a work group for a community based organization tasked with finding a company to develop and host their website. After interviewing several companies who responded to the RFP, C&G Technical Group was awarded the contract. When the project was complete we were very pleased with their work as well as the employees involved. I would highly recommend Henry Caldwell and C&G Technical Group because of their technical expertise and responsiveness to the customer needs. Sincerely,"
Robert McRae
June 22, 2009